CE House Cleaning
Attention Busy Home Owners Who Live In The Washington DC and Maryland Montgomery County Area
"Are You Looking For a Trustworthy, Reliable and
Premium Home Cleaning Service That'll Leave
Your Home Fresh & Clean Every Time?"
– Introducing Your #1 Premium Home Cleaning Service –
CE HOME CLEANING SERVICES
Let Us Take Care of All The Dirty Work
That You Don't Want To Do…
Call us Now 301-215-0825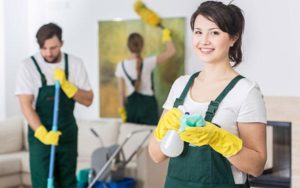 We get it. Life is crazy busy, and your own life is no exception. Between work, family, friends and other events going on in your life, the last thing you probably want to do is spend hours slaving away to clean your own home from top to bottom.
But at the same time, you know that having a fresh and clean home not only makes you feel better, but it also helps you feel better about your life in general. There's really nothing quite like opening the door to a freshly cleaned home that smells great and looks amazing. And when you don't have to do all the dirty work yourself, that makes it even better.
Call us Now 301-215-0825
"Here at CE Cleaning Service, we take deep cleaning for homes to the next level.
We offer our premium house cleaning service to busy homeowners in
both the Washington DC and Maryland area only."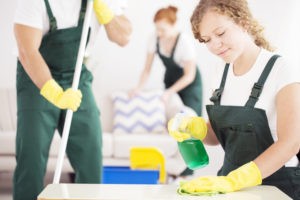 Not only are we passionate about what we do, but we excel at it. We take great pride in both our level of service, but also the satisfaction we give our loyal customers. Our cleaning professionals will take care of all those pesky dust bunnies that lurk in corners or under your bed, remove the grime from your floors, walls, tubs…and just about everywhere else in between from floor to ceiling.
If it's dirty, we'll clean it and leave it looking like brand new. That's our commitment and promise to you.
Call us Now 301-215-0825
A Closer Look At The Premium House Cleaning Services We Have To Offer You
Our premium house cleaning services include 2 different packages that are listed below:
#1: Bi-Monthly house cleaning – This is where we'll come to your home twice a month to clean.
#2: Move in/out deep cleaning – This is where we'll clean your house if you're moving in or moving out.
Here's what's included…
Deep cleaning bedrooms and bathrooms (including sinks, tubs, etc.)
Deep cleaning all living areas (including living rooms, dens, basements, etc.)
Deep cleaning your prized kitchen (including dirty dishes, floors, cabinets, etc.)
Deep cleaning mirrors, walls, and shelving throughout your entire home deep cleaning all carpets as well as various hard floor surfaces
Taking out the trash, vacuuming, mopping, and dusting
Call us Now 301-215-0825
As we work also with US Government and US Military – All our staff has been vigorously background checked – including education, employment, and criminal history,  driving history etc.
We use ONLY highest grade and safest chemicals by Ecolab and Daycon.
We have implemented a color-coded cleaning program – same like hospitals use- different colored cleaning products such as rags, towels and cloths and mops for specific tasks or areas at the house to prevent cross-contamination.
We service NW area of Washington DC including Penn Quarter, Foggy Bottom, Georgetown, Dupont Circle, Adams-Morgan, and Columbia Heights etc.
We service most parts of Maryland Montgomery county including Potomac, Rockville, Chevy Chase, Friendship Heights, Garrett Park, Bethesda, Kensington, Silver Spring etc.
CE House Cleaning is servicemark operated by Calamus Enterprises Llc. Calamus Enterprises Llc is not responsible any damages (health and property) caused by the service. All services rendered hereunder shall be provided in accordance with all ordinances, resolutions, statutes, rules, and regulations of ATN and any Federal, MD State or local governmental agency having jurisdiction in effect at the time service is rendered.