CE Bathtub Refinishing Los Angeles
Bathtub resurfacing is a necessary procedure , which sooner or later
you have to do for your tub. However, the question arises:
do you do it yourself or do you need to hire a specialist to do the job?
To Pre-book our services please call 323-388-4855 Today!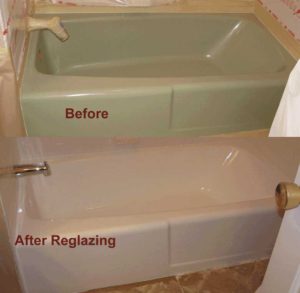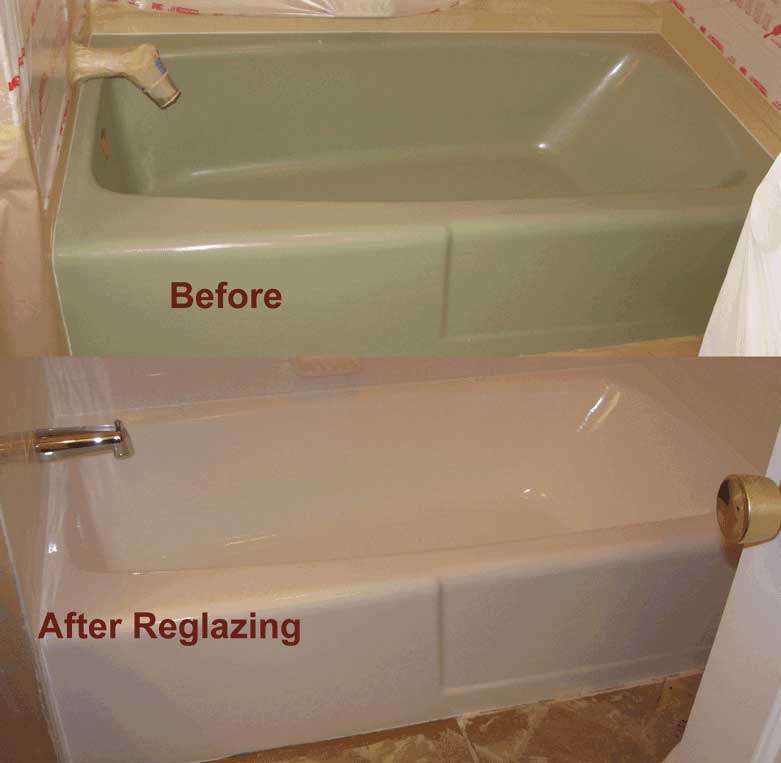 In fact , the the restoration of the old bath yourself is not difficult,
and if you have the time and the desire to save money, then be sure that
you will manage this work with your own hands
without special skills and experience. You just need to go to local
hardware store, purchase paint and spray the tub. Sound easy and inexpensive.
But there is a catch.
Such paint will peel of in couple month or even couple weeks.
The tub resurfacing require special tools to prepare the tub for painting.
It also require special adhesive layer, which hardware paint kids does not have.
Moreover, painting job require special equipment to breath in order to paint and
don't inhale the hard and very dangerous for health chemicals .
We strongly advise any bathtub owner to call for help specialist.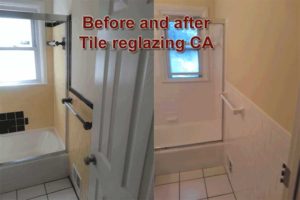 To Pre-book our services please call 323-388-4855 Today!
Certified bathtub refinishing specialist can fix any cracks and visible damages of the tub.
And only then the tub recoating will happen.
It will cost you much cheaper than tub replacement. You will be able to avoid tub
dismantling and removal of an old cast-iron bath hassle. Another plus- you will save time.
Restoration of the old bath with the help of new coating , also known as reglazing ,
usually takes 3-6 hours and you can enjoy fresh and clean , sparkling tub next day.
CE Bathtub refinishing Los Angeles use only commercial grade best available on a market products.
Our goal is to deliver to our customers best possible result which will last years to come.
We proud of our work and provide 10 years warranty on all our work!
To Pre-book our services please call 323-388-4855 Today!
CE Bathtub Refinishing Los Angeles California CA is serving following areas:
Beverly Hills, Chinatown, Hollywood, Lax, Little Tokyo, Melrose, Pasadena, Los Angeles, Anaheim, Santa Ana,Glendale, Santa Clarita, Garden Grove, Lancaster, Palmdale, Pomona, Torrance, Orange , Pasadena, Fullerton, El Monte, Downey, Inglewood, West Covina , Norwalk, Burbank, Compton, South Gate, Mission Viejo, Carson, Westminster, Santa Monica, Newport Beach, Whittier, Hawthorne, Alhambra, Buena Park, Lakewood, Lake Forest, Bellflower, Redondo Beach, Manhattan and Hermosa Beach, Long Beach etc.
CE Odor Removal ℠, CE Radon Testing ℠ , CE Kitchen Cleaning ℠ and CE Bathtub Refinishing ℠ are servicemarks operated by Calamus Enterprises Llc. Calamus Enterprises Llc is not responsible any damages (health and property) caused by the service. All services rendered hereunder shall be provided in accordance with all ordinances, resolutions, statutes, rules, and regulations of ATN and any Federal, MD State or local governmental agency having jurisdiction in effect at the time service is rendered.