CE Bathtub Refinishing Florida Miami
CE Bathtub refinishing Miami, Florida
CE bathtub refinishing Miami FL specializing in tubs restoration, tile re coating, and counter-top refinishing.
Our team is trained and certified to perform specific re-coating and restoration of damaged porcelain and other surfaces.
We use the best commercial grade materials available on the market to provide our customers with super durable bathtubs new surfaces.
We stand for our quality and provide 10-year limited warranty on all our work.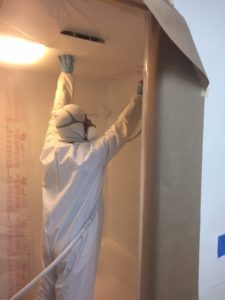 Call us at 786-490-7574
Go Green! Don't throw away your bathtub! Restore it beauty with new topcoat. We guaranty you will love again.
Choose a new color from our pallet for your new bathroom look. Upgrade your bathroom just on a fraction of the cost of new tub replacement.
Save the money.
Help the nature from unnecessary landfill trash from construction renovation and old tubs.
All bathtub refinishing process takes only 1 day. It is done onsite. Does not require any plumbing expenses.
We use your existing tub and its location to perform the resurface.
Call us at 786-490-7574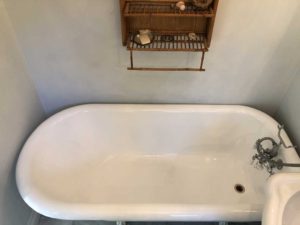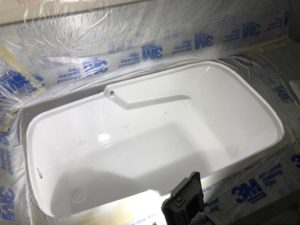 We have a solution for you! GO GREEN! Save the land field from unnecessary construction trash and restore your existing tub, tile, sink. We offer you the amazing bathroom transformation with tub Surface Reglazing. It is affordable, It is done Onsite and it takes only 1 day.
Starting with a free no obligation phone call, ask a question you may have about our new "Go Green!" low VOC technology for a bathtub resurfacing procedure.
CE Bathtub Refinishing Florida Miami website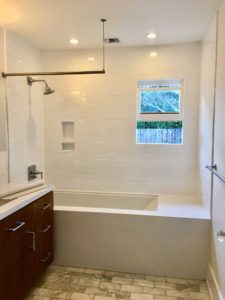 We will provide you with easy to understand process that will be involved in the creation of your shiny New-looking bathroom. We have a dedicated certified team to support you through the project of bathroom resurfacing transformation.
CE bathtub refinishing make the process a stress free experience. SO you can enjoy a hot bath with soap again just in 24 h time frame.
Call us at 786-490-7574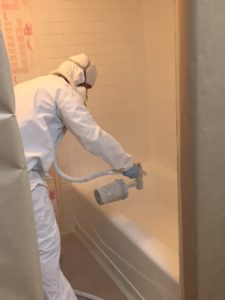 CE Bathtub Refinishing ℠ is sister company of Calamus Enterprises Llc
CE Bathtub Refinishing Miami Florida
FL Area Manager: Alex Husak
Phone: 786-490-7574
Address: 20335 W Country Club Drive, #1808, Aventura, FL 33180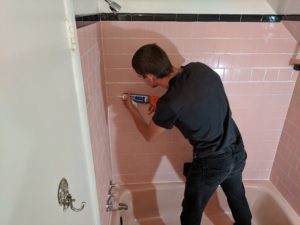 CE Bathtub Refinishing ℠ is servicemark operated by Calamus Enterprises Llc. Calamus Enterprises Llc is not responsible any damages (health and property) caused by the service. All services rendered hereunder shall be provided in accordance with all ordinances, resolutions, statutes, rules, and regulations of ATN and any Federal, MD State or local governmental agency having jurisdiction in effect at the time service is rendered.
Call us on 786-490-7574 or click here to organize your FREE no obligation quote.
CE Bathtub Refinishing Miami Florida Service Areas:
Aventura, Coral Springs, Davie, Deerfield Beach, Fort Lauderdale, Miami, Oakland Park, Opa-Locka,Pembroke Pines, Pompano Beach, Sunrise, Vero Beach, West Palm Beach, FL
Call us at 786-490-7574